MEET THE TEAM
Empowering Wealth, Fostering Growth
James has more than 10 years of financial industry experience including corporate finance, investment research and fundraising. He has been involved in fund raising and investment opportunities for private and listed companies in both Singapore and Hong Kong, raising more than S$100 million over a period of 5 years. In addition, he was a key execution member in corporate financial advisory transactions which includes rights issues, whitewash transactions, general offers and placements for listed companies on the Singapore Exchange.
Vitters Sim has accumulated vast experiences in the areas of finance, audit and business management. He was the CFO of Q & M Dental Group (Singapore) Limited (SGX Mainboard listed) and retired in 2023 as the Non-Executive Director of Aoxin Q & M Dental Group Limited (SGX Catalist board listed). He is a Fellow Member with the Institute of Singapore Chartered Accountants and a Fellow of the Association of Chartered Certified Accountants (UK).
Andrew Young is a Singapore qualified lawyer and advises on aspects of complex cross-border mergers and acquisitions and capital markets-related matters. He previously led the legal function of a SGX mainboard listed healthcare group, as well as a Singapore based co-working unicorn, and is a consultant to various technology MNCs.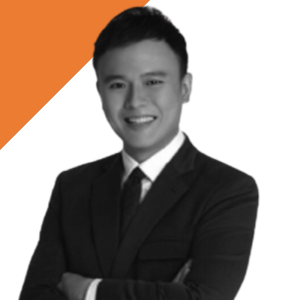 Aldric has more than 5 years of experience in the Corporate Advisory Industry including fund raising and strategic consulting. He has raised capital in excess of S$150M, with the largest single transaction being asset based secured funding against a residential development in Singapore for S$89M. In addition, he has consulted for more than 100 companies to secure debt based and trade financing from both banks and private funders. Prior to joining Auspac Management Services, he was appointed as Vice President with a NYSE Listed Real Estate Services Company.